A fan-made analysis app
Use this unofficial app to graph, filter and analyze your N26 bank account transactions. All without your banking data leaving your computer.
Get your CSV file

Go to the N26 website to access Online Banking.
Go to the downloads section.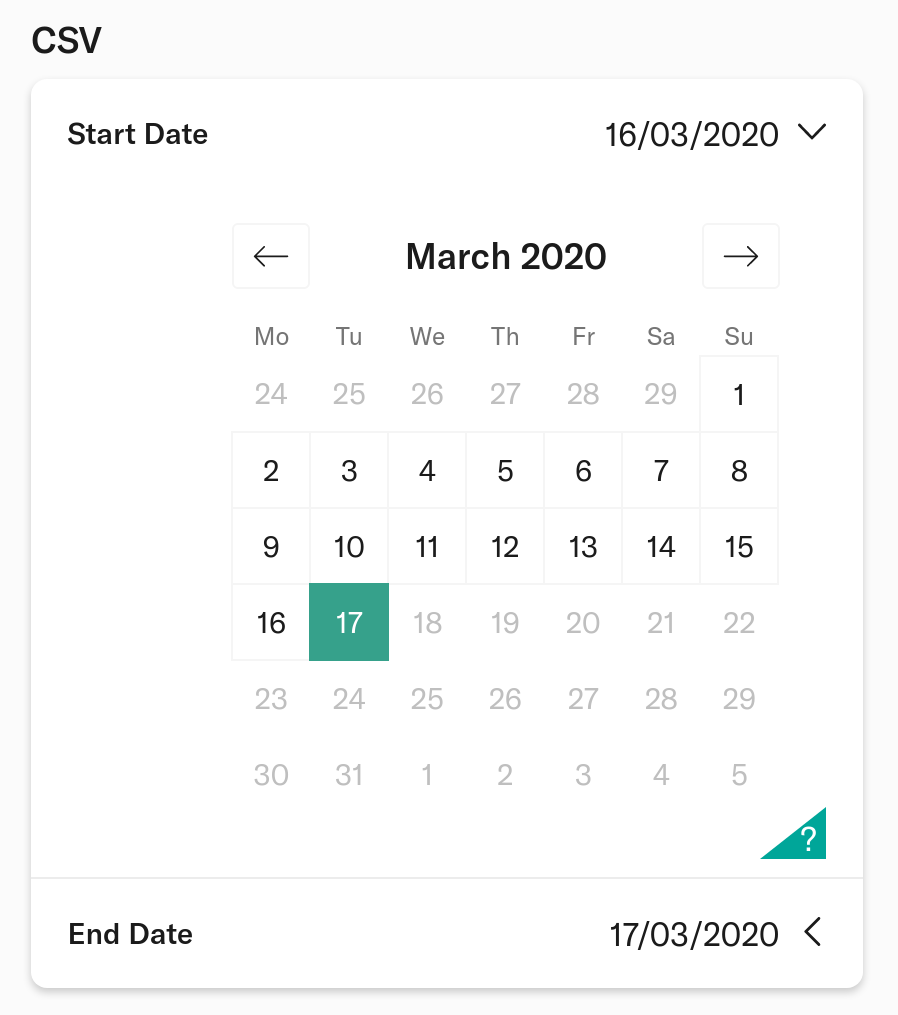 Select your entire transaction history.

Download your CSV file.
Security information
Your CSV file contains personal information such as:
Account numbers
Names
Transaction amounts
Keep this file in a secure location, or delete it after use.
Note that this app processes CSV data locally, without sending it to an external server.
Disclaimer
This app and its author are not affiliated or endorsed by N26 GmbH or any other bank.